2023 Reading Series Company
______________________________________________________________________________
DIRECTORS & STAGE MANAGEMENT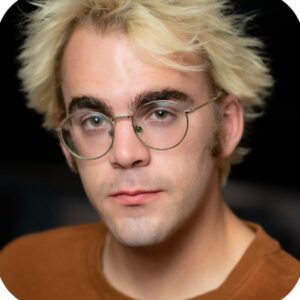 Micah Mabey (they/them) • Director, The Inheritance Pt II
Micah Mabey (they/them) is a playwright, director, photographer and frequent guest player in your day dreams. Micah is thrilled to return to northern Michigan to finish this beautiful project that began with last year's reading series. Previous P45 credits include co-conceiving 2022's "Hamlet with Bubbles," All The Shitty Evil Things in Brandon Jacob-Jenkins ``Everybody," and understudying last summers "Cabaret." Other credits include assistant directing "Princess Ivona" at Trapdoor Theatre in Chicago, and Romeo in Chicago's Shakespeare All-Stars "Romeo & Juliet." To learn more about Micah, just close your eyes and make a wish. As always, they'd like to thank their buddy Norm for the constant inspiration. 
---
Linda Osborn (she/her) • Director, The Children

Linda is a founding member of Parallel 45, where she has had the great good fortune to wear many hats - stage manager, production manager, designer, director, and dramaturg. Linda spent 14 summers working at Interlochen Arts Camp, where she served as associate director for the high school repertory theatre productions. While at Interlochen, Linda was an instructor of theatre, as well as production stage manager for the Interlochen Shakespeare Festival. Linda also developed an elementary after-school drama program at Leland Public School and served as the Director of Artistic Operations at the Traverse Symphony Orchestra. Before returning permanently to northern Michigan, worked as a stage manager and production assistant at The Juilliard School where she worked with Eve Shapiro, Christopher Bayes, Doug Elkins and Rebecca Guy, among others. Linda is currently the Associate Director of Programs at Cordia Senior Living. She earned her Bachelor of Science degree in Communications and Theatre Arts from Eastern Michigan University.
---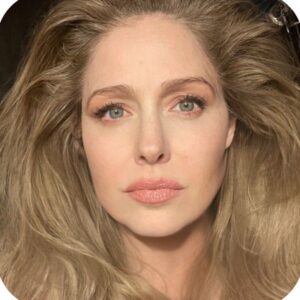 Maryscott O'Connor (she/her) • Director, Marie Antoinette

Maryscott O'Connor has coached and taught actors since 1992, and directed small plays and workshops. Though she never intended to be a director, somehow she ended up doing it anyway, and loving it...
Maryscott is thrilled to be returning to the theatre after a ten year hiatus, and hopes to never leave again. The first draft of this had to be scrapped, because it turned out to be nothing but a lot of bragging about her beautiful son, who is a graduate student at Michigan State University. All very well, but hardly the stuff of a director's bio. Still, he is an amazing young man and the light of her life - oops...
---
Sarah Bielman (she/her) • Director, Smokefall

Bielman was born & raised in Bloomfield Hills, MI where she attended Cranbrook Kingswood School.  At age 18 she moved to New York City to study theatre at NYU's Tisch School of the Arts where she received a BFA in drama. Finding a love of comedy & writing while at NYU, Bielman spent a year of college interning in the research and production departments of NBC's Saturday Night Live. After college she continued training, writing & performing with various Improv Groups; Gotham City Improv, Upright Citizens Brigade and The Groundlings. Locally Bielman has performed with the Old Town Playhouse in countless productions & with Tilt Think Improv in the TC Comedy Festival. Her credits with Parallel 45 include the Wilde Award nominated Alice in Wonderland, Mr. Burns (a post electric play), Go Dog, Go! and most recently the clowntastic adaptation of Hamlet, "Hamlet with Bubbles". Bielman has been a collaborator in all of the P45 Reading Series performing in Dance Nation; directing Straight White Men, Lungs and now Smokefall. When not performing you can find Sarah running the business office at Trattoria Stella or chilling with her husband Karl, daughter Ainsley & son Augustus.
---
Elise Curtis-Dull (she/her) • Stage Manager
[bio coming soon]
______________________________________________________________________________
THE INHERITANCE PART 2 (SELECTIONS)
Thursday, February 9 at 6 pm - The Alluvion (TICKETS)
Hunter Noll Bell (he/him) • Adam/Tucker/Young Man 1
Hunter is a graduate of the Sargent Conservatory of Theatre Arts at Webster University in St. Louis, Missouri. Working as a painter in the Leelanau County and Grand Traverse area, he spends the rest of his time taking pictures and writing/recording music. In September of 2022, he released an album called Experiences Better Shared: to digital streaming services. He is excited to return to working with Parallel 45. See you out there!
---
Jan Dalton (he/him) • Henry
Dalton has been passionately active as a theatre actor and director throughout most of his life. Born in Alberta, Canada, he grew up in the San Francisco Bay Area. After achieving a B.A. in Dramatic Arts from UC Berkeley, he acted in several shows in the SF Bay Area and then lived for a year in Vienna, Austria where he appeared in several productions at Vienna's International Theatre as well as film, radio and tv commercials. After day-job employment in San Francisco and Traverse City, he retired from a career working with the legal community, and now resides in Leelanau County with his beautiful, and always supportive wife, Julie. They raised two wonderful sons who both attended Suttons Bay HS and the University of Michigan, both with honors. 2023 marks his 29th year associated with northern Michigan theatre. During his most active years with the Old Town Playhouse, he directed several plays, acted in dozens more, and sat on both the Artistic Board and Artistic Committee. Favorite acting roles will always include Dracula, The Importance of Being Earnest, Lonely Planet, Camelot, Dial M for Murder, Lion in Winter, Anatomy of a Murder, The Woman in Black, Noises Off, Doubt (won the 2011 State of Michigan AACTFest Competition), The Drawer Boy, Vanya, Sonia, Masha & Spike, and most recently, Indecent. He also directed several shows including The Philadelphia Story, Tartuffe, An Ideal Husband, Much Ado About Nothing, Comedy of Errors, The Mousetrap and Enchanted April. He has also acted in and directed several productions with the Riverside Shakespeare Company performing in various outdoor venues throughout the Grand Traverse Area. When he is not working on his next theatre project, cooking, gardening, or enjoying sports (Go Blue!), he is planning his next trip to Europe, with his wife and best friend, Julie. Je t'aime! Allons-y!
---
Jeremy Evans (he/him) • Morgan/Walter
A long time friend of P45, Jeremy John Evans could not be more pleased to be returning to this amazing role and this amazing company of artists. Jeremy has been directing plays at Leland High School for 19 years. As a vocalist, he soloed with the Traverse City and Alma Symphonies, and performed in the opera Amahl and the Night Visitors. Professional acting highlights include playing Feste in the inaugural company of Twelfth Night with the Interlochen Shakespeare Festival, playing the role of Jinx in several productions and national tours of Forever Plaid, and Seymour in several productions of Little Shop of Horrors. Jeremy has directed High School Musical Theatre at Interlochen Arts Camp for 23 summers.  A sought after director, voice coach, and choreographer, Jeremy's work can be seen regularly throughout the region. He is also a frequent adjudicator for the Michigan School Vocal Music Association. Jeremy graduated from Alma College with a Bachelor of Music, he studied acting with the M.F.A program at the University of Alabama, and is a proud member of Actors Equity. 
---
Ramon Gaitan (he/him) • Jason 1/Young Man 4/6
[bio coming soon]
---
Matthew Glenn (he/him) • Eric/Young Man 9
Matthew Glenn (he/him) is excited to rejoin this group of amazing queer people in presenting the second part of The Inheritance. Matthew has been involved in the arts for over 20 years and is a firm believer in the transformative power of performance. He spends his non-working hours volunteering his time and creating a wonderful home with his husband, Ramon. 
---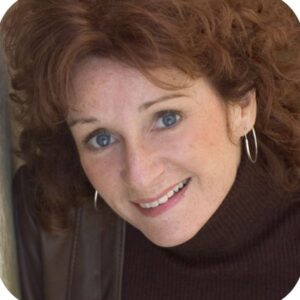 Mychelle Hopkins (she/her) • Margaret
[bio coming soon]
---
Ben May (he/him) • Jasper/Charles/Young Man 2
Not only does Ben have a love for the theatre, but also a massive love for puns. Especially when performing or hosting in drag as Ben Eaton! You may recognize him from Up North Pride's Drag Night, performing alongside some truly fabulous talent! Being on stage is a favorite of Ben's and you can catch him on or near one often, with Old Town Playhouse, Parallel45, and with Mash Up Rock and Roll Musical! Most importantly, Ben is humbled and honored to be a member of the 2SLGBTQIA+ community bringing this important show to light.
---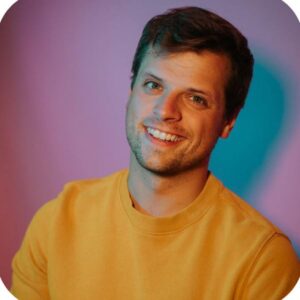 Nick Viox (he/him) • Eric/Young Man 9
Nick is a Northern Michigan native with a business degree and a passion for the arts. He worked eight years at the Downtown Development Authority where he nurtured his love for bringing community together. Through event planning, Nick has coordinated major community events throughout his career including the Downtown Light Parade, the Sara Hardy Downtown Farmers Market, Up North Pride, and more. He has performed and directed with Parallel 45 and has been with the company as Producing Director since the summer 2021. He loves to use his passion for connecting arts within the community by volunteering with a number of organizations as board member, performer, and coordinator. These organizations include Mashup Rock and Roll Musical, Up North Pride, Commongrounds Cooperative, Crooked Tree Arts Center, Old Town Playhouse, and more.
---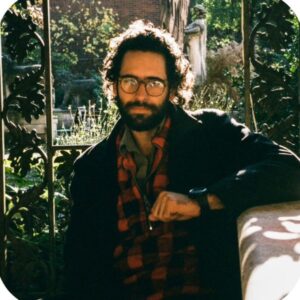 Zach Watson (he/him) • Leo/Young Man 7
Zach Watson was very nearly born on an airplane, and has been treading the boards since high school. Most recent roles include Demetrius of A Midsummer Night's Dream, Paul in Sondheim's Company, and various and sundry characters in Monty Python's Spamalot. In his spare time he enjoys making music, building with wood, and hiking along rivers. Zach is honored to join the cast and crew for the second part of The Inheritance.  
---
Charlie Wilson (he/him) • Toby/Young Man 10
[bio coming soon]
______________________________________________________________________________
THE CHILDREN
Thursday, February 23 at 6 pm - The Alluvion (TICKETS)
Ronessa Butler (she/her) • Stage Directions
[bio coming soon]
---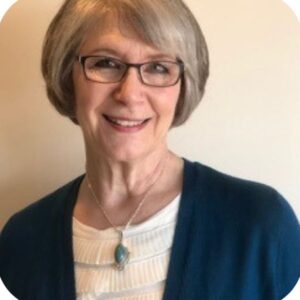 Debbie Hershey (she/her) • Hazel

Debbie Hershey is proud to be joining P45 in another exciting Winter Play Reading Series. Debbie first took the stage at age 5 and has never stopped. Having spent many happy years onstage, Debbie is thrilled to share in the joy of live theater once again. A graduate of the Syracuse University Drama Department, with two degrees in Theatre and Speech Communications, Hershey has performed in drama, comedy, musical and Shakespeare productions. Since moving to Traverse City over 13 years ago, Debbie has engaged in fundraising activities for various arts groups including City Opera House, Old Town Playhouse, Traverse City Film Festival, and is now the Development Director for P45. She served as Chair of the Traverse City Arts Commission, was a board member of the DDA and now sits on the Child and Family Services board and the Traverse City Planning Commission. At Old Town Playhouse, Debbie acted, worked backstage, and directed or co-directed Twelve Angry Men, Company, Fun Home and Indecent. She also served as Chair of the Old Town Playhouse Artistic Committee.
---
Maria McKane (she/her) • Rose

[bio coming soon]
---
Phil Murphy (he/him) • Robin
[bio coming soon]
______________________________________________________________________________
MARIE ANTOINETTE
Thursday, March 9 at 6 pm - The Alluvion (TICKETS)
JR Fishburn (he/him) • The Dauphin
Japheth Robert ("J.R.") Fishburn is incredibly excited to be making his Parallel 45 debut! Although he's grown up at the theatre, this is only his third time on stage. He has also been seen in "Mothers and Sons" (OTP Studio Production) and "Joseph and the Amazing Technicolor Dreamcoat" (OTP Main Stage). He is an eighth grader at Traverse City West Middle School and enjoys playing video games, watching YouTube videos, and teasing his big sister as most 13 year old boys will do. He would like to thank his director, Guy Molnar, for believing in him, his fellow cast/crew for helping him feel comfortable, and his family for supporting him in all his endeavors!

---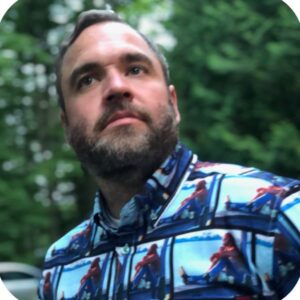 Brian Jackson (he/him) • Revolutionary 1,2,3 / Guard
Brian is so excited to dip his toes into the theatre world at Parallel 45. He also has local acting credits with the Rock 'n Roll Mashup Troupe, and Old Town Playhouse. Originally from Indiana, Brian has lived in Traverse City with his wife, Kristina, and daughter, Annabelle (12) for the past 7 years. Brian is an engineer at Cherryland Electric Cooperative and enjoys playing music at Kensington Church. Some of Brian's favorite theatrical roles include Tony in West Side Story, Lord Farquaad in Shrek, Bob Wallace in White Christmas, and Captain Braidbeard in How I Became A Pirate. In his free time, Brian enjoys collecting Hawaiian shirts, running, and nerding out over all things in the Marvel Universe.
---
Meaghan Kenny (she/her) • Marie Antoinette

Meaghan Kenny is so excited about her P45 reading series debut (first-time caller, long-time listener)! Locally, she has performed with Old Town Playhouse, most recently as Susan in [Title of Show], Hermia in A Midsummer Night's Dream, and Amy in Company! When she is not performing, she can be found spending time with her husband and two sons and planning weddings with Fox & Fern Events.
---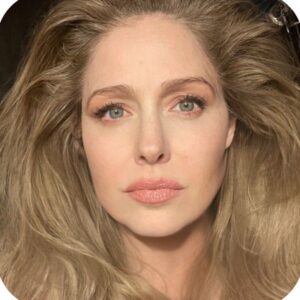 Mary Scott O'Connor (she/her) • Yolande de Polignac/ Mrs. Sauce
Maryscott O'Connor got her first professional acting role on a film in Spain when she was 5 years old, and just never stopped acting after that. She has performed on two continents and in five states (California, Illinois, Michigan, New York, and Florida). Some of her favourite roles include Lady Macbeth (MacBeth), Judas (Jesus Christ Superstar), Roxana (Cyrano de Bergerac), Miss Scoons (Angel City), Lady (Orpheus Descending), Val (A Chorus Line), and Titania (A Midsummer Night's Dream).
Maryscott last appeared onstage at the Old Town Playhouse as M'Lynn in Steel Magnolias, playing the mother of Shelby, portrayed by none other than Meaghan Kenny, who plays Marie in this production. There was also an appearance as Gertrude opposite HT Snowday's Claudius (this show's Louis) in a local Shakespeare in the park production of Hamlet, though the date of that particular production is hazy…
---
Lauren Snowday (he/him) • Therese de Lamballe- true friend
Lauren Snowday(She/Her) is so excited to be a part of P45's Readers Series! This is her first stage experience with P45 but has loved volunteering during the summer seasons. Other TC theatre include Old Town Playhouse's Love Letters with husband, HT, Mary Poppins, Shrek, Music Man. And TCFF's Acceptance by Lars Kelto. Regional work and education: NYC(American Globe, ABC, HBO) Kalamazoo (Barn Theatre) and UofM SMTD BFA Acting.
---
HT Snowday (he/him) • Louis XVI
[bio coming soon]
---
Connor Sweeney (he/him) • Royalist/A Sheep/Stage Direction

Connor Sweeney was last seen on stage in Fun Home at the Old Town Playhouse. Other favorite roles include Marius in Les Misérables and Corny Collins in Hairspray. When he's not on stage, Connor enjoys traveling, hiking, pub trivia, and spending time with his brilliant wife, Hannah and his wonderful 3-year-old twins, Josie and Theo. He is thankful for this opportunity, and is excited to participate in his first Parallel 45 show!
---
Aaron Wright (he/him) • Joseph/ Mr. Sauce/Guard

Aaron is a recent transplant to the Traverse City area and also a new member of the theatrical world. He is excited to live in a community that is so serious about ensuring that good stories are well told, and especially so because he gets the chance to be a part of it. He moonlights as an actor but spends the rest of the day as a middle school teacher and loves the chance to introduce young people to the wonders of the world that exist right here in their own community. He has a husband and two cats that he loves very much, a penchant for chaos, and a mole that should really be seen by a doctor. He is ready to entertain you with this light-hearted and delightful tale of the oblivious opulence of Marie Antoinette.
---
Derek Wooton (he/him) • Axel Fersen

Derek Wooton, as Axel Fersen, is thrilled to return to stage after a 3 year break to participate in this season's Winter Reading Series. Derek has performed as Walter, in Northport Community Theatre's production of Cookin' With Gus, Will, in Old Town Playhouse's production of Terrance McNally's Mother's and Sons, David O'Selznick in Don't Cry For Me Margarett Mitchell, Giles in Mousetrap, Stephen in Kitchen Witches, and Juror Number 5 in 12 Angry Men
______________________________________________________________________________
SMOKEFALL
Thursday, March 23 at 6 pm - The Alluvion (TICKETS)
Kat Bodie (she/her) • Violet

Kat Bodie (Violet) is honored to present this reading of 'Smokefall' with Parallel 45. Though she has had a hiatus while focusing on her family, Kat has spent many years performing across the Midwest. Her stage work includes productions such as "Accomplice," "Importance of Being Earnest," "Cabaret" (Toledo Repertoire Theater), "The 39 Steps" (Croswell Opera House), and "Venus in Fur" (Old Town Playhouse). Kat has made Traverse City her home for the last decade, enjoying the natural and creative beauty of the region while raising her children.
---
Tom Emmott (he/him) • Colonel / Johnny

[bio coming soon] 
---
Dane Moeggenberg (he/him) • Daniel/Fetus One

Dane has been active in music and theater for over two decades. Recent roles include "Bob Cratchit" in The Haunting of Ebenezer, "Paul" in Moon Over Buffalo, and a number of film and theater appearances. He is a principal member of The Infinite Hotel, a live music and event production company, and CEO/owner of a real estate investment firm. Dane plays bass with the band Plumthief, various projects with percussionist Mark Goike, and an upcoming venture with national recording artist Jonathan Timm. A Traverse City local, Dane is grateful and excited to work with P45.
---
Brett Nichols (he/him) • Footnote/Fetus Two/Samuel

[bio coming soon] 
---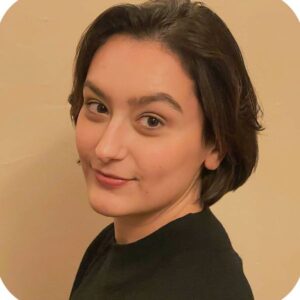 Miishin Willis (she/her) • Beauty

Miishen is happy to be a part of Parallel 45's Winter Reading series in Smokefall! This will be her first time working with Parallel 45 and she's both honored and excited. Miishen began singing and acting when she was in high school and has studied vocals with a musical theatre and classical focus and dance at Northwestern Michigan College. Her recent credits include Sandy Cheeks in Spongebob The Musical and Liz/Roxie Understudy in Chicago! She would like to thank her wonderful friends and family for their endless support and love.
______________________________________________________________________________