2022 RESIDENT THEATRE COMPANY
Sarah Bielman
(she/her) Sarah has over twenty years' experience in the entertainment industry.  She has held a variety of positions over the years including Theatre Admissions at Interlochen Center for the Arts, Managing Director & Founder of The Life Through Art Foundation, Actor, Coach & Director.  Currently Sarah works as the Casting Director for Parallel 45 Theatre and is the Business Manager Trattoria Stella in Traverse City. Bielman was born and raised in Bloomfield Hills, MI where she attended Cranbrook Kingswood School.  At age 18 she moved to New York City to study theatre at NYU's Tisch School of the Arts where she received a BFA in drama. Finding a love of comedy and writing while at NYU, Bielman spent a year of college interning in the research and production departments of NBC's Saturday Night Live. After college she continued training, writing & performing with various Improv Groups; Gotham City Improv, Upright Citizens Brigade and The Groundlings. Locally Bielman has performed with the Old Town Playhouse in many productions and most recently with Parallel 45 in the Wilde Award nominated ensemble of Alice in Wonderland, Mr. Burns (a post electric play) and Go Dog, Go! In Spring of 2019 Bielman directed Young Jean Lee's Straight White Men for the first Parallel 45 Reading Series and was in rehearsals directing the P45 Reading of Duncan Macmillan's Lungs when the pandemic hit in March of 2020.
KATIE CLARK
(she/her) Katie got her start in theater here in Traverse City through her experiences at the Dance Center, the Old Town Playhouse, and Traverse City schools. Upon receiving her B.A. in Japanese Language and Culture from Wellesley College in 2014, she was awarded the Paul R. Barstow Award for Theatrical Excellence for her cumulative work with the Shakespeare Society, Wellesley Repertory Theatre, and the W.C.Theater Department. Since moving back to TC in 2016, Katie has jumped back into the local arts community and has worked as an actor and teaching artist with the Old Town Playhouse, NMC's College for Kids, Drama Kids, and Parallel 45. She is thrilled to be working with P45 again and is so excited to share these very special productions with you all!
NOAH DURHAM FRIED
(he/him) Noah is a long-time P45 artist where he has played many roles including Hook in The Terrible Tragedy of Peter Pan, Petruchio in The Shrew, Marley in A Christmas Carol in Prose, and Charles Webb in Our Town. Noah directed P45's Wilde Award-nominated Alice in Wonderland (Best Play), Go, Dog! Go, and The Alphabet Experience. He is a graduate of Interlochen Arts Academy, and has spent time on faculty at both Interlochen Arts Camp at the Academy. Noah has been a part of the Interlochen Shakespeare Festival since its founding, playing a variety of roles including Puck in A Midsummer Night's Dream, Horatio in Hamlet, Sebastian in Twelfth Night, and Mercutio in Romeo and Juliet for which he received a Wilde Award-nomination (Best Performance–The Bard). Noah has graced stages around the world including Moscow Art Theatre, Romania's Underground Theatre Festival, Chicago Children's Theatre, Omaha's Rose Theatre, New American Theatre, Emerald City Theatre, Raven Theatre, and many productions as a company member with Chicago's famed Trap Door Theatre. Previously employed by New York City's American Dance Institute, Noah now works at Interlochen and lives in Traverse City with his wife, Kit.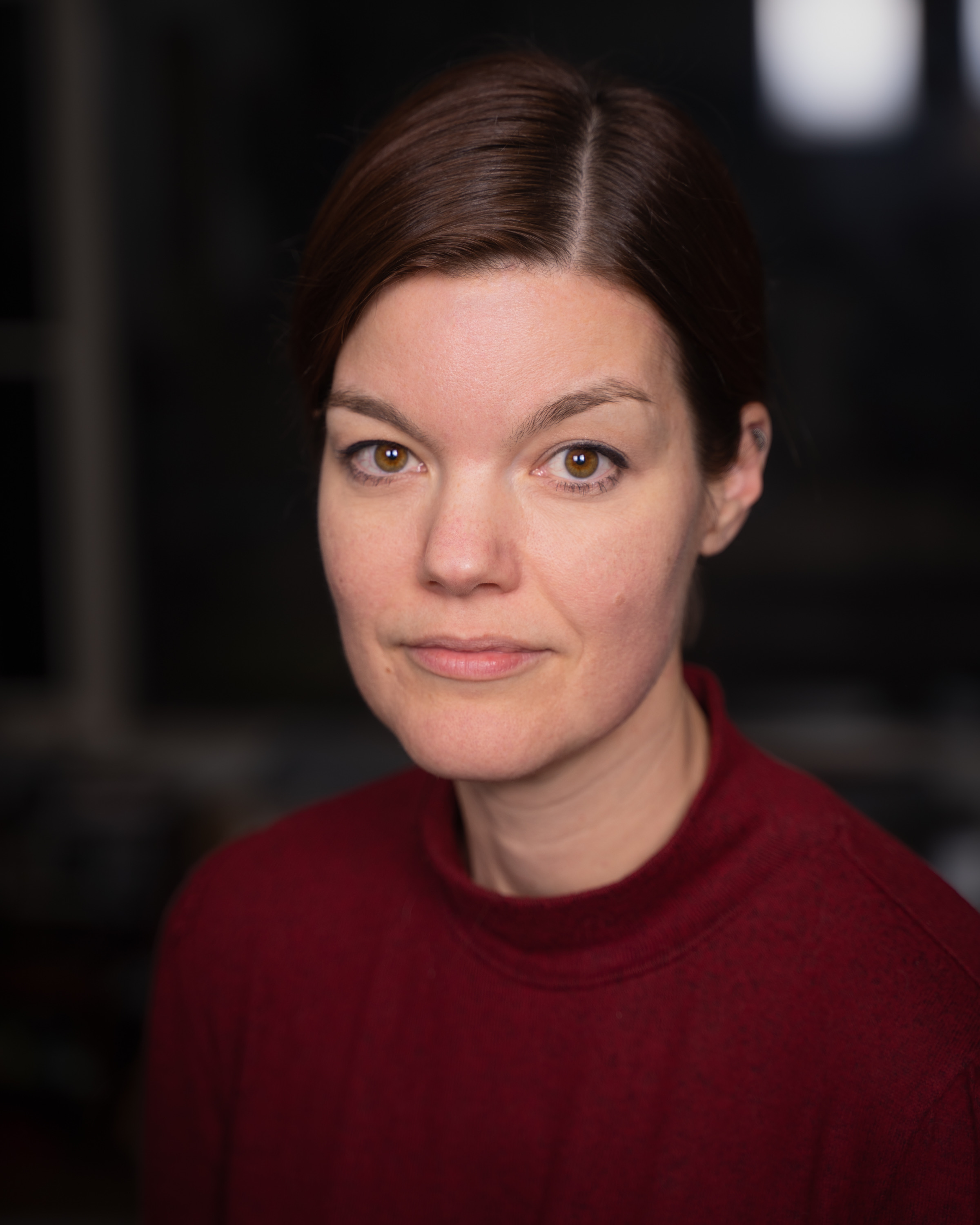 SARA HARTLEY
(she/her) Born and raised in Northern Michigan, Sara earned a Bachelor of Music degree from Alma College in 2002 and spent some time performing and auditioning around the country before landing as the Music Program Manager for Washington National Cathedral in DC. Sara's career has twisted and turned but she has always fed her passion for theatre, most recently as Emily Dickinson in The Belle of Amherst and previously as a Director for The Who's Tommy and An Adult Evening of Shel Silverstein. Sara is currently pursuing her MFA in Writing from Vermont College of Fine Arts and enjoys working in the Admission Office for Interlochen Arts Academy.
ALEXANDRA HERRYMAN
(she/her) Alexandra is a behind-the-scenes theater artist who splits her time between management and design.  She spent the early part of her career freelancing  in Chicago, a bit of time learning puppetry in Boston, and now works for Interlochen Presents as a stage manager and venue technician.  She's been admiring the Parallel 45 team since arriving in Michigan in 2018 and is thrilled to be part of this spring's events.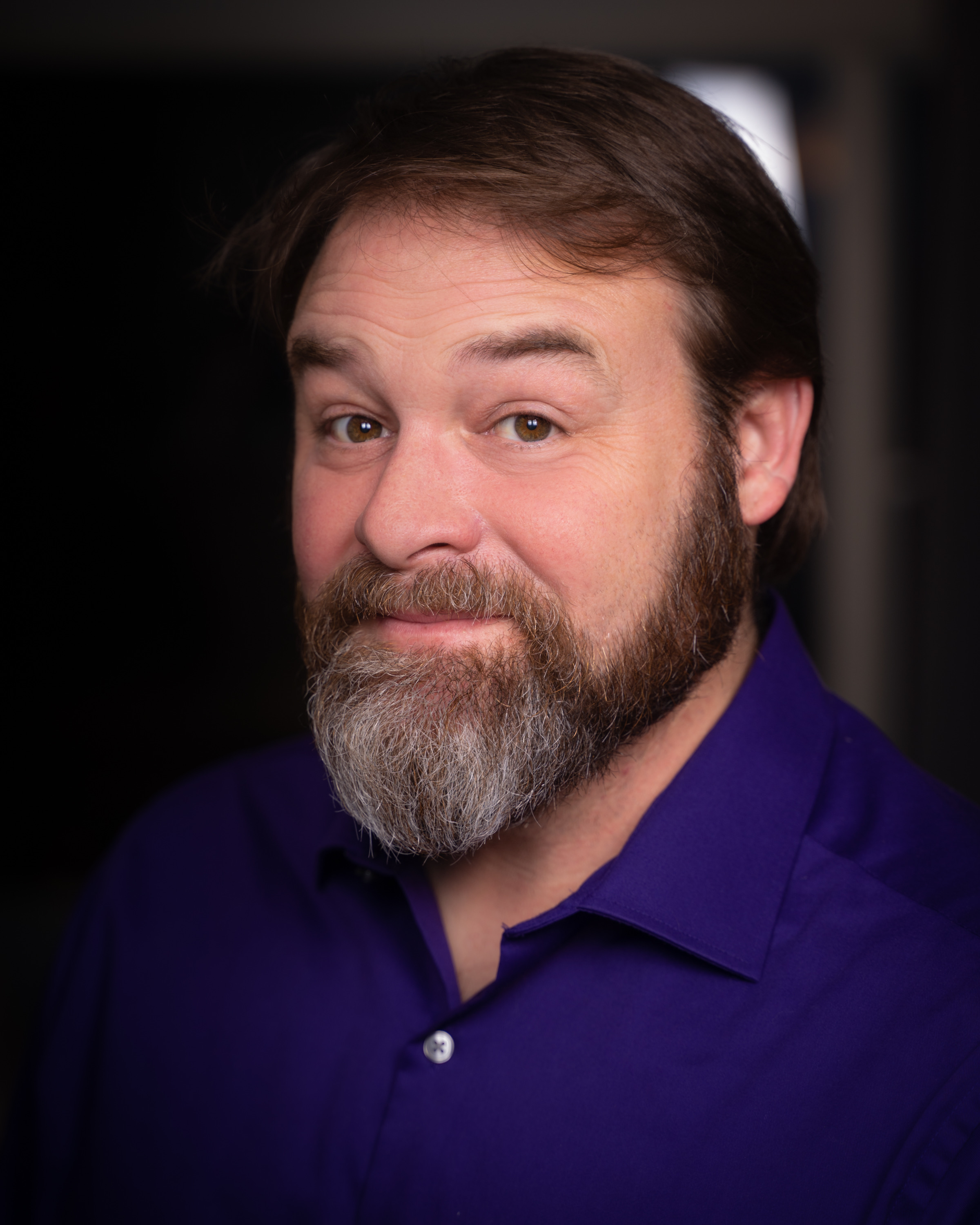 JEREMY HOGUE
(he/him) Has lived most of his life in Northern Michigan, earned a Graduate degree in Social Work and has been the Director of the 13th Circuit Court Friend of the Court since 2016. Jeremy has been involved in the local theater community for many years and in many roles.  Jeremy spent most of his life in a conservative Christian community--many years as the leader and lead singer for a contemporary Christian band.  Jeremy's meaning and purpose has evolved dramatically over the years.  Having purpose and meaning is a fundamental part of being a sentient, living being in this vast universe.  He hopes you enjoy the experience of questioning your meaning and purpose.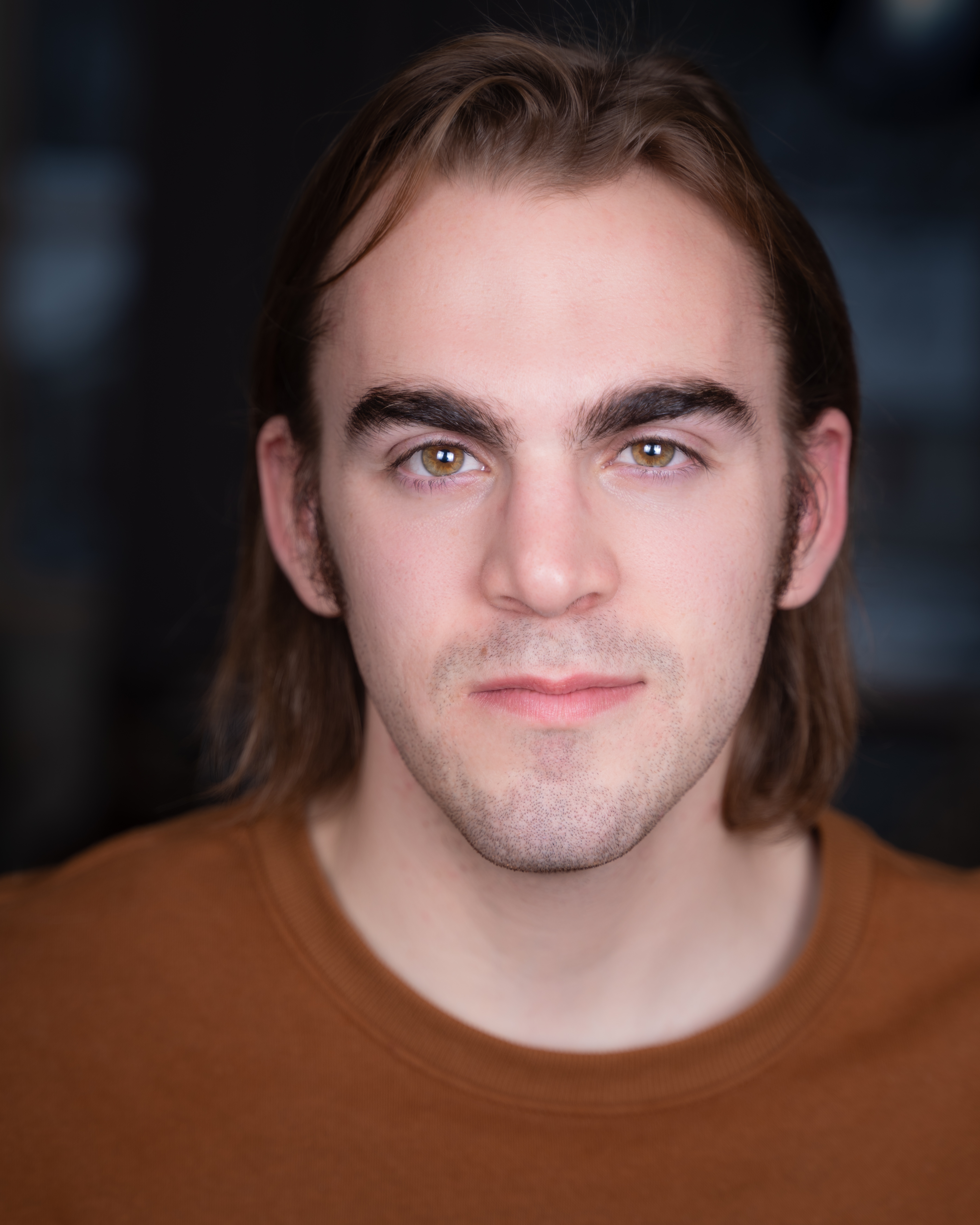 MICAH MABEY
(he/they) A Michigan based writer, actor, and all around ~vibe~ (according to a girl he met at a coffee shop once in 2017). After studying and performing around the Great Lake state, and on small stages in Chicago, Micah returned to Traverse City just prior to the Covid-19 Lockdown. Since then he's had the pleasure of becoming the co-founder of Harpe Star, a digital-media project with Kristen Lea Stewart; as well as creating new work alongside Mashup Rock & Roll Theatre. These days you can find him running around with a camera on the Interlochen Arts Academy campus, on Instagram and Twitter as @micahbutonline, as well as in the eyes of your loved ones. As always, Micah thanks his buddy Norm for the constant inspiration.
KRISTEN STEWART
(she/her) After growing up backstage at the Ramsdell Theatre in Manistee, Michigan, and working at her dad's camera shop through high school, Kristen found herself first attending Western Michigan University - before transferring to Northern to finish her B.F.A in Photography. Since her move to Traverse City, Kristen has found a passion in theatre producing, and production design. Between her full-time position at Cherryland Electric Co-op, as a troupe member of Mashup Rock & Roll Musical, and the co-founder of Harpe Star, Kristen is thrilled to make the time to continue her theatrical work with Parallel 45 Theatre.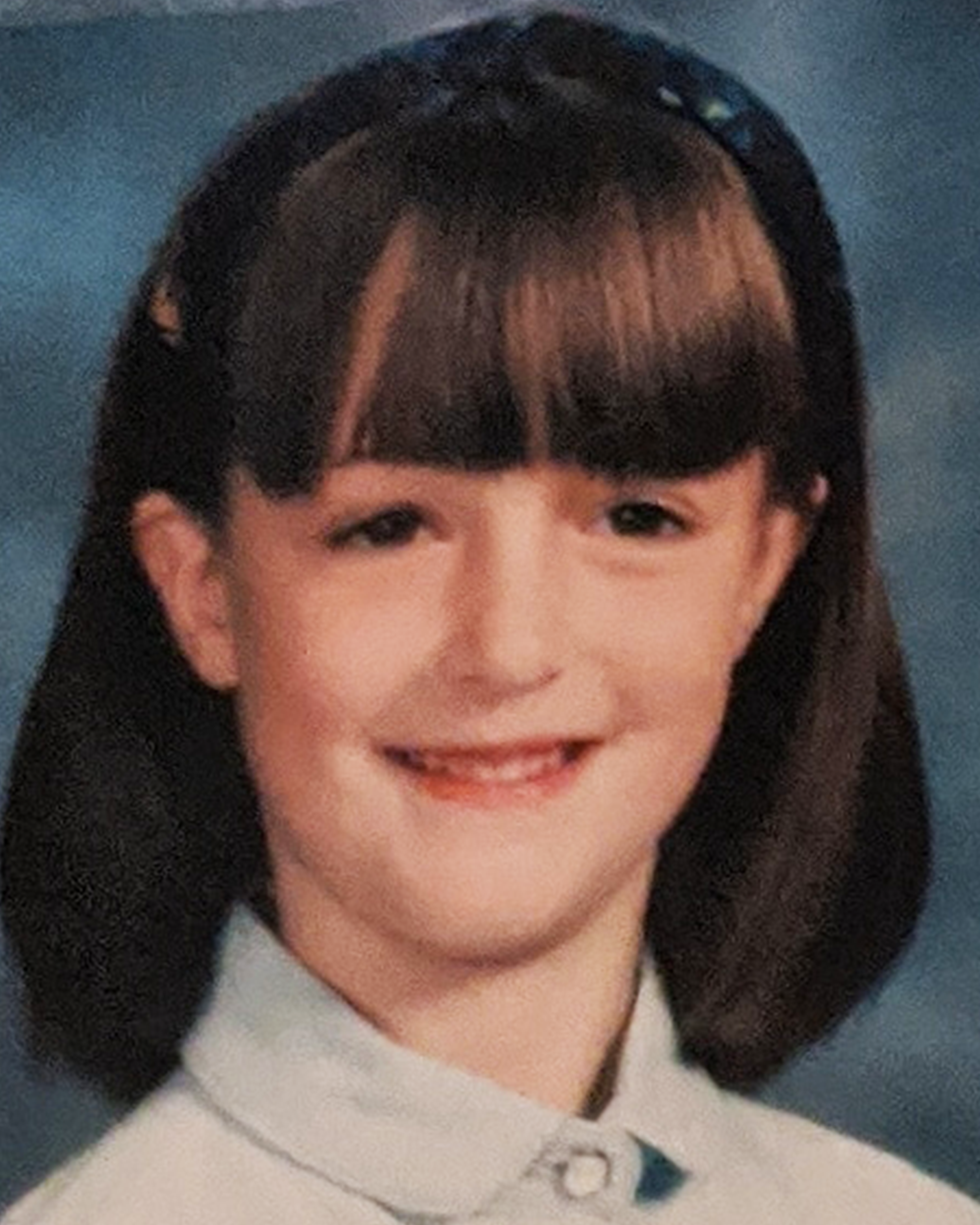 MARIA ULRICH
(she/her) is an audio engineer from Traverse City. She is an alum of the Audio Arts and Acoustics program at Columbia College Chicago, specializing in Live Sound Reinforcement. Having rocked a pantsuit in the corporate AV world, crisscrossed the country as a touring engineer with The Accidentals, envisioned and executed a summer concert series in at Fountain Point Resort and freelanced for everything in between, she has currently landed as an instructor for the Audio Technology Program at Northwestern Michigan College and in-house Technician for the Milliken Auditorium at the Dennos Museum (among other things, of course). Maria runs her own company by the name of Leelanau Sound and provides sound reinforcement services for theaters, schools, bands, venues, festivals, weddings, funerals, and anything in between.